An Italian Vanity Fair cover has sparked controversy after Instagram allegedly removed it due to nudity concerns.
Italy's latest Eurovision stars, Mahmood and Blanco, were captured in a tasteful black and white image for the March edition of the magazine, ultimately naked but holding their hands in strategic ways so as to keep the cover appropriate for public consumption.
But that wasn't enough for Instagram, who reportedly removed Mahmood's Instagram story featuring the artistic photo, citing a violation of guidelines.
The official @vanityfairitalia Instagram account blasted the decision, sharing a censored version of the pic and denouncing the idea that all nudity should be treated the same, as something vulgar. Instead, their post argues in Italian, Mahmood and Blanco's pose falls under the category of artistic nude, and symbolizes the stripping off of labels to encourage other young people to live freely.
"We portrayed them like this because their stories are like a blank page, full of tattoos and dreams, of youth, something strong enough to shake us all," said Vanity Fair Italia's director-in-chief Simone Marchetti.
Mahmood and Blanco still have plenty to celebrate, despite social media's arguably unnecessary censorship of this big moment. The solo artists joined forces and were selected to compete in this year's Eurovision on behalf of Italy earlier this month.
Their uncensored magazine cover also currently remains available on their actual Instagram pages, although it wasn't immediately clear if these posts were initially removed and reinstated or if they always remained.
Regardless, enjoy!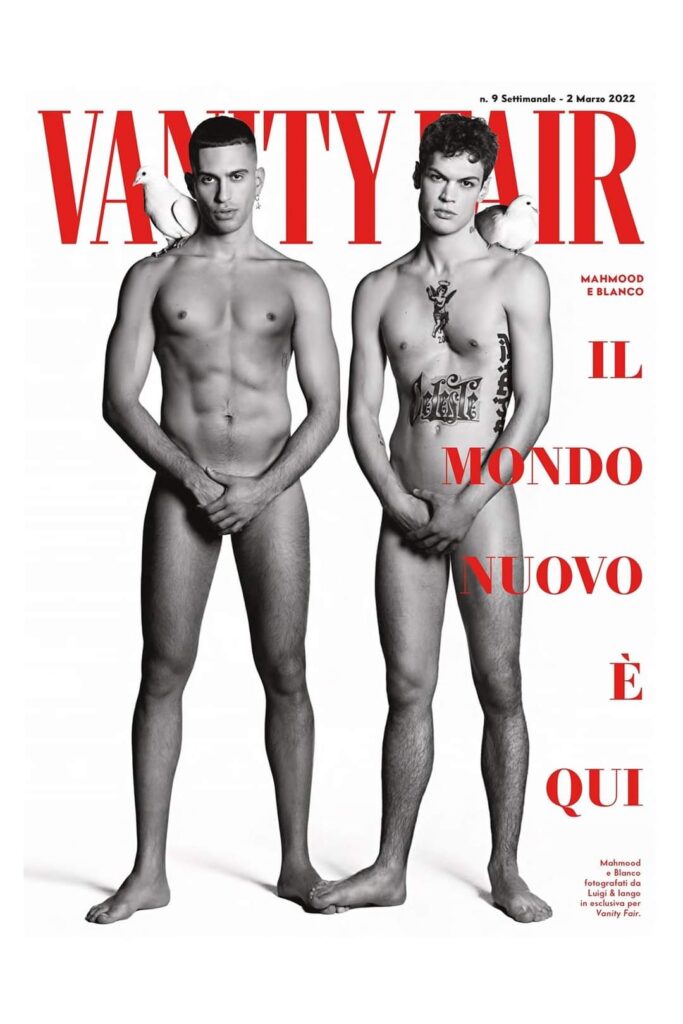 Via Pride