Oscar-nominated actor and King of the Twinks™ Timothée Chalamet is starring in director Luca Guadagnino's new coming-of-age/romance/horror film Bones & All, and although it's not the kind of reunion we hoped for — we totally wish they were working on a sequel to iconic gay romance drama Call Me by Your Name instead, but considering former co-star Armie Hammer's mountain of public controversies, that's probably going to be happen on the 32nd of Neveruary — we'll just have to be content with what we have.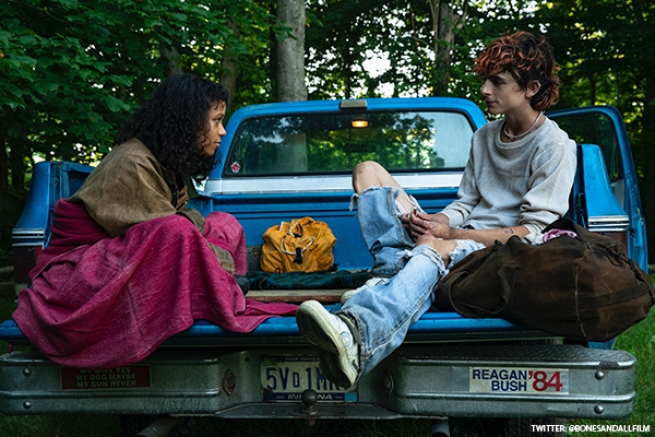 The film, which is going to be making its grand debut in Venice later this Summer, is being described as a cannibal-themed (don't worry, Hammer had nothing to do with it) love story between two young people in Reagan-era America, and co-stars fellow CMBYN alum Michael Stuhlbarg as well as Taylor Russell, Mark Rylance, Chloë Sevigny, and more. 
Bones & All is set to premiere at the 79th annual Venice International Film Festival in September and will be released on November 23. Scroll through to see first-look images from the film.
Via Out