Harry Styles has described the gay love scenes in his upcoming film My Policeman as tender. Now his costar David Dawson is adding an adjective to the story: comfortable.
Speaking with Entertainment Weekly for the film's premiere at the Toronto International Film Festival, the actor discussed the importance of having an intimacy coordinator on set, and how the director made the cast feel comfortable with it all.
"[Director] Michael Grandage was wonderful in that respect," Dawson shared. "He created a space that was full of nothing but support, and brought on a wonderful intimacy coordinator, and the four of us explored what we wanted those scenes to be, together."
The film is based on the book My Policeman by Bethan Roberts. In it, Dawson's character, Patrick, falls for Styles' Tom, a married policeman, during the 1950s — a time of repression when the world at large was far less accepting of LGBTQ+ love.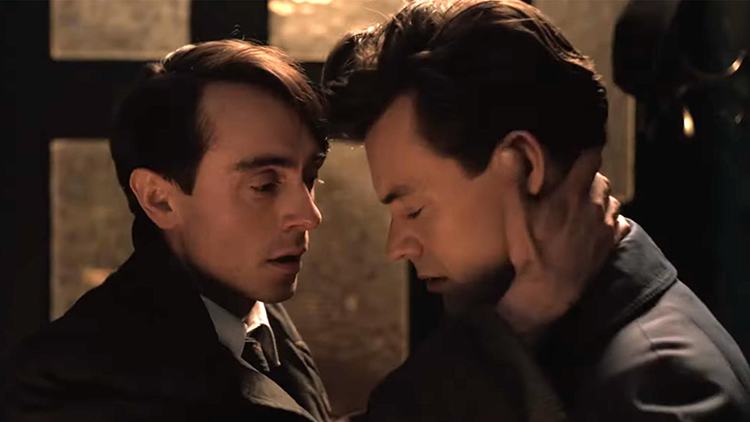 Dawson said that felt that he and Styles became a team while working on the film together. "Me and Harry promised each other we would always look out for each other during it," said Dawson. "I can't emphasize the importance of an intimacy coordinator enough."
That's not to say there weren't moments where Dawson felt a little starstruck by the singer, particularly in their first meeting on Zoom. "[You think], how strange is life. Very quickly you have to get rid of the musician you knew him as before," Dawson recalled. "He's a good northern lad like myself, and we had the luxury of a three-week rehearsal process to build on that friendship and chemistry."
Via Pride