The stars of the upcoming series Fellow Travelers, Jonathan Bailey and Matt Bomer, have discussed the project's gay love story.
Bailey and Bomer will play Tim Laughlin, a young and optimistic graduate looking for a job in Washington DC's elite, and Hawkins Fuller, a political staffer respectively in the adaptation of Thomas Mallon's 2007 novel of the same name.
The series follows the two men from the Lavender Scare of the 1950s to the 1980s and the Aids crisis. First-look images also released on Thursday (25 May) show the two actors in some intimate settings.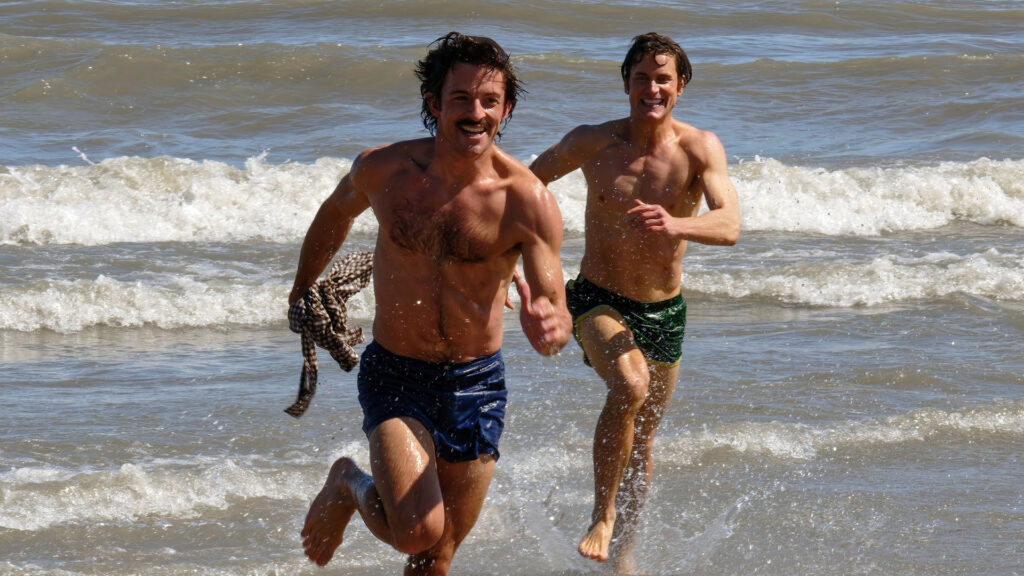 Speaking to Vanity Fair about the series Bailey said it's the kind of story he's wanted to work on.
He said he'd wanted to do a "sweeping gay love story, but my experience actually was that I'd never really seen them. Or if I had, I hadn't seen actors like me and Matt play those roles."
Both Jonathan and Matt identify as gay.
The series sees Hawkins get Laughlin a job working for Senator Joe McCarthy. The Senator led the Lavender (and Red) Scare, which saw people ejected from government positions for even the slightest hint of being homosexual.
Hawkins asks Laughlin to spy on McCarthy (Chris Bauer) which adds a transactional quality to the pair's relationship.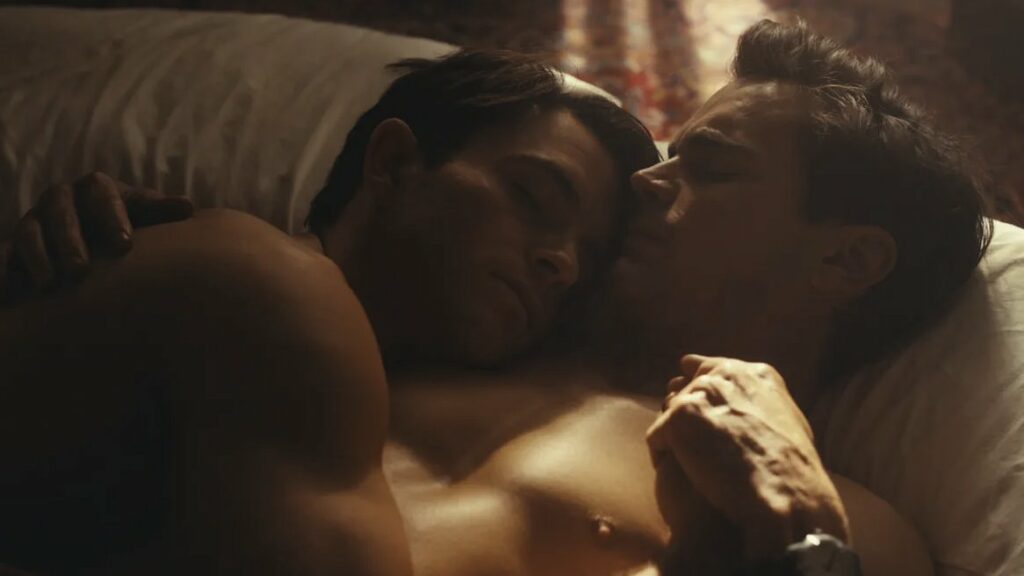 Speaking of the gay sex scenes, Bailey said that they are "a meticulous examination of power."
He also added: "The nuance of a complicated, volatile queer relationship is the power balance—and that is what is amazing about Tim and Hawk."
Bomer said: "There's a level of trust and intimacy that's even more valuable when society is against you. You keep your secrets together."
Bailey is also interested in how people will respond to the scenes.
"To me, being queer also is about, as two men, how you negotiate your giving of your body to the other person. That is something that I've always yearned to see properly done because I know how extraordinary it is to experience it."
Fellow Travelers will also star Jelani Alladin as Marcus Hooks. He will play a queer Black political journalist who finds a new partner of his own played by Noah J. Ricketts.
The eight-part limited series will premiere on Paramount+ With Showtime this autumn.
Via Attitude