Today at MAP, we take a break from power games, executive rivalries, and office sex to a more sensuous event.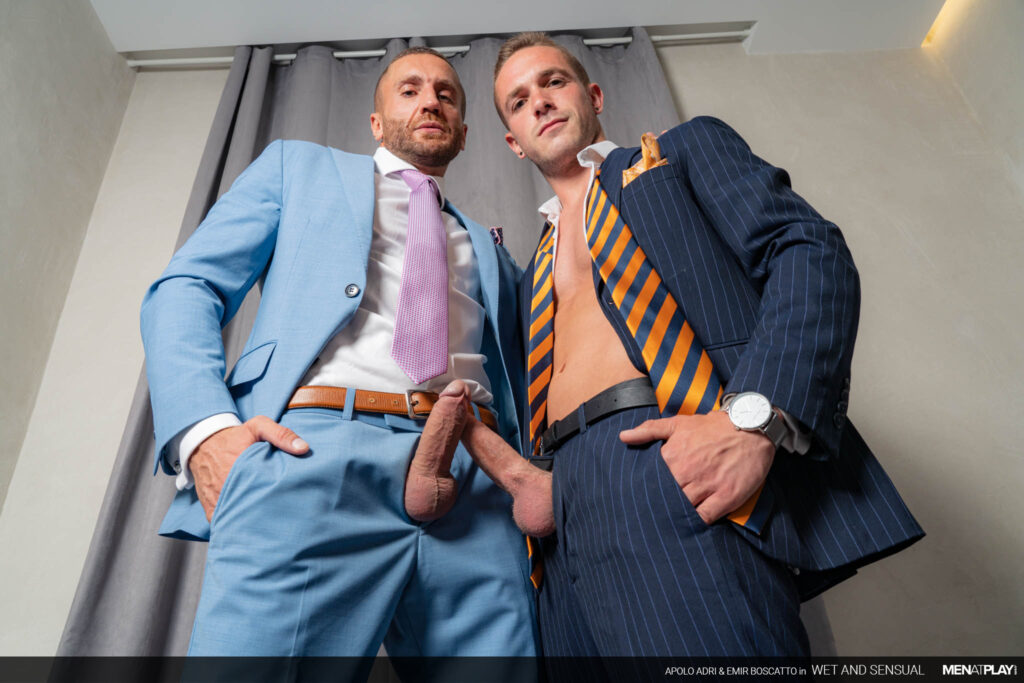 It's summer and both temperature and sexual desires are high. Emir Boscatto is in the bath, waiting for Apolo Adri, the handsome-faced and big, thick-cocked Spanish stud whom he wishes to play with intensely.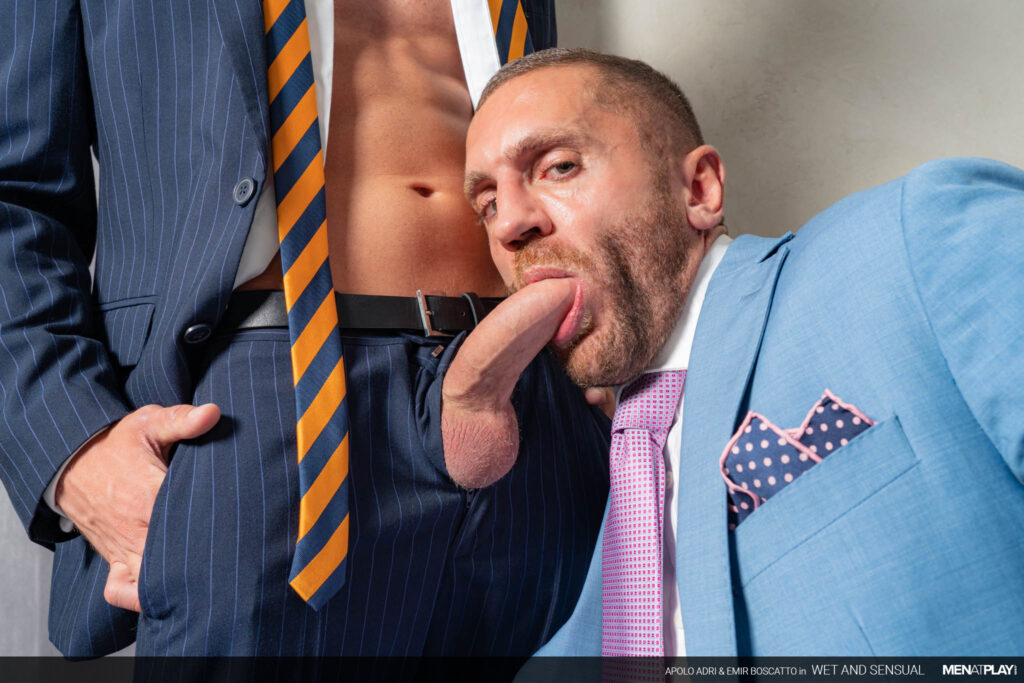 Apolo enters the bathroom and sees Emir, the sexy muscular Argentinian, naked and patiently waiting for him.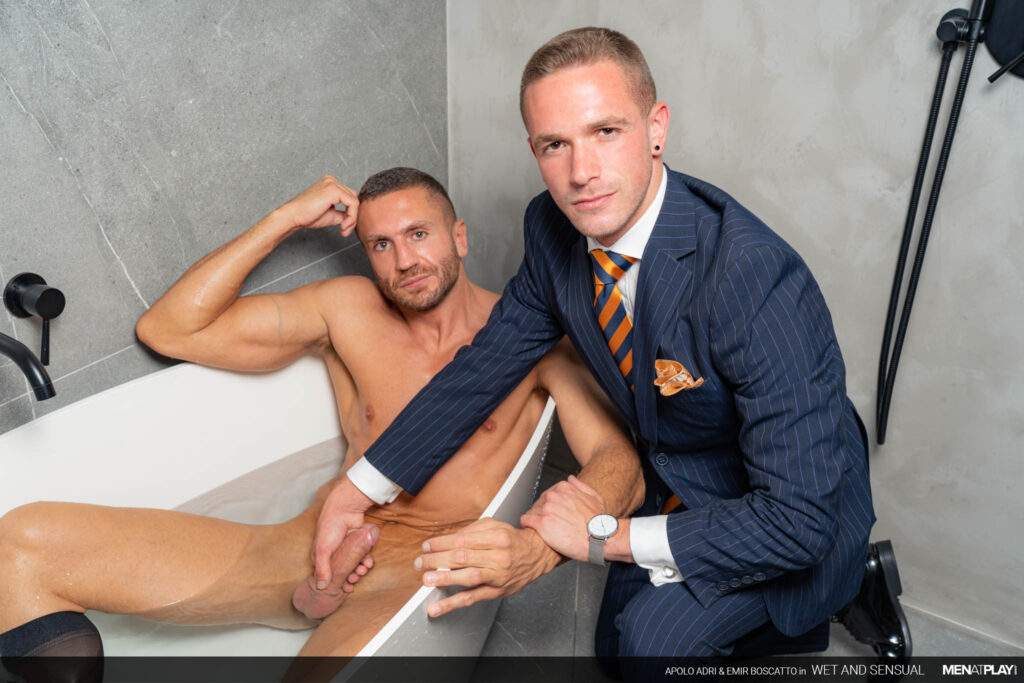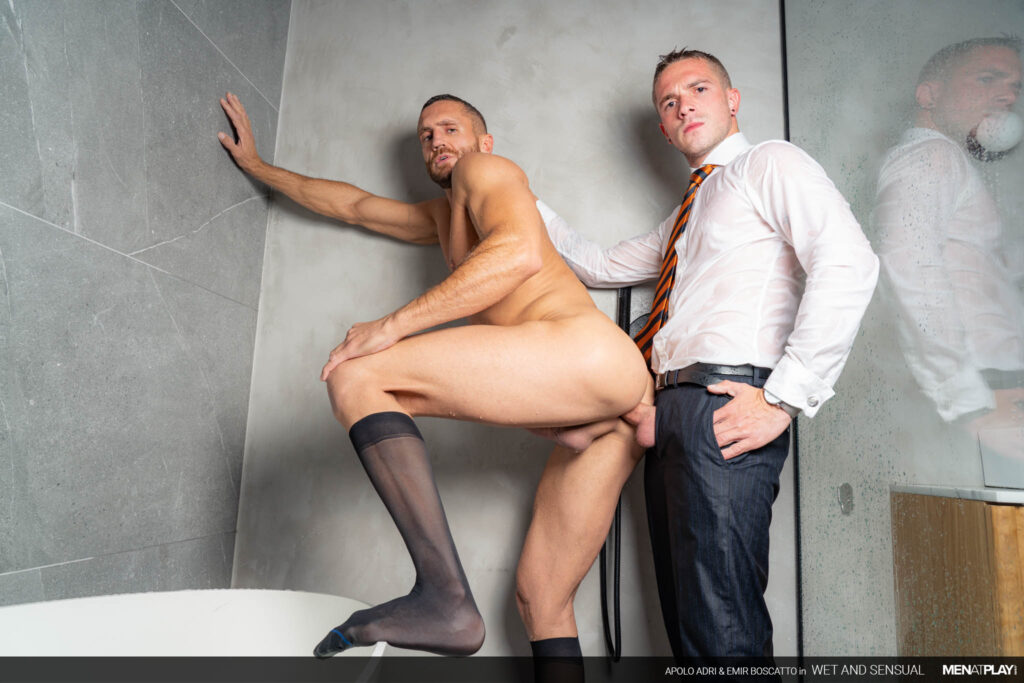 The two men begin playing with each other, Apolo's suit and shirt getting wet in the process. And then, under the shower, Apolo gives Emir the fucking and glanding of a lifetime. It's time to get wet and get off.