Late to the party, Craig Marks arrives at the villa where only the sexy Sam Weiss remains. Slighted that all the partying went on without him, the best salesman set him right off. Sam saves the day, however, by bringing him around and showing him the villa.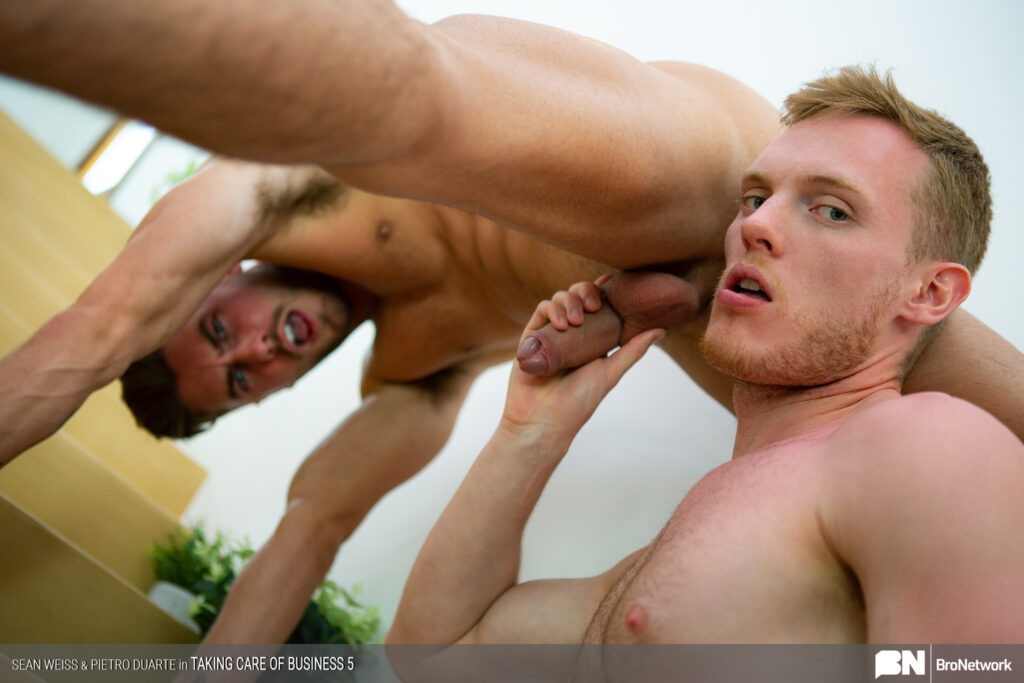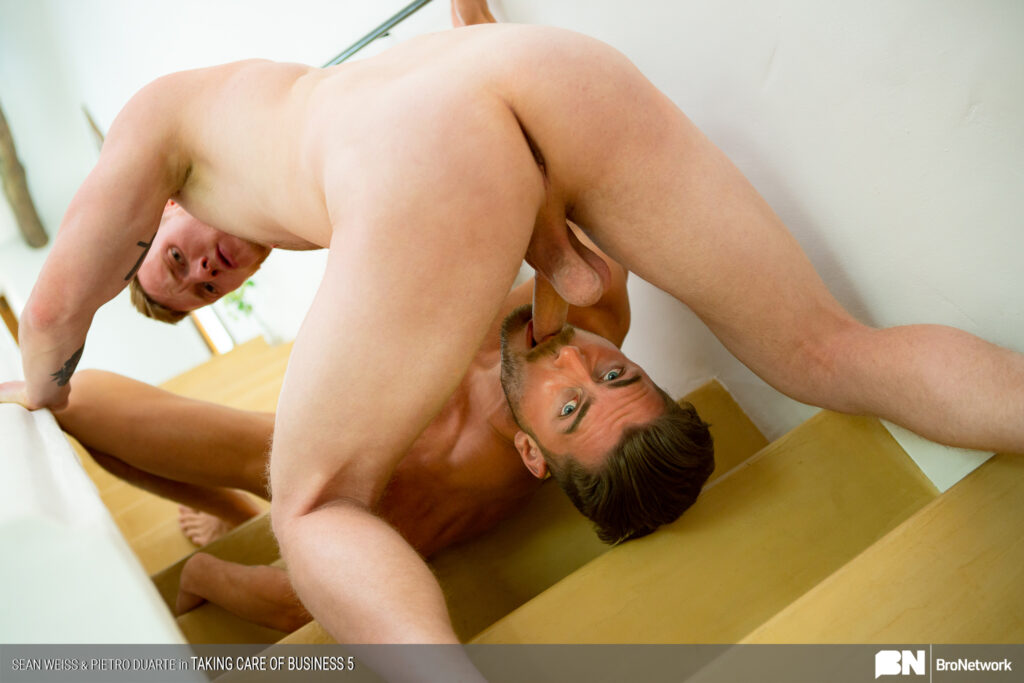 After the tour, Craig makes a run for the best room which was Sam's and as he does Sam pulls down his pants, exposing his perfect toned acrobatic ass.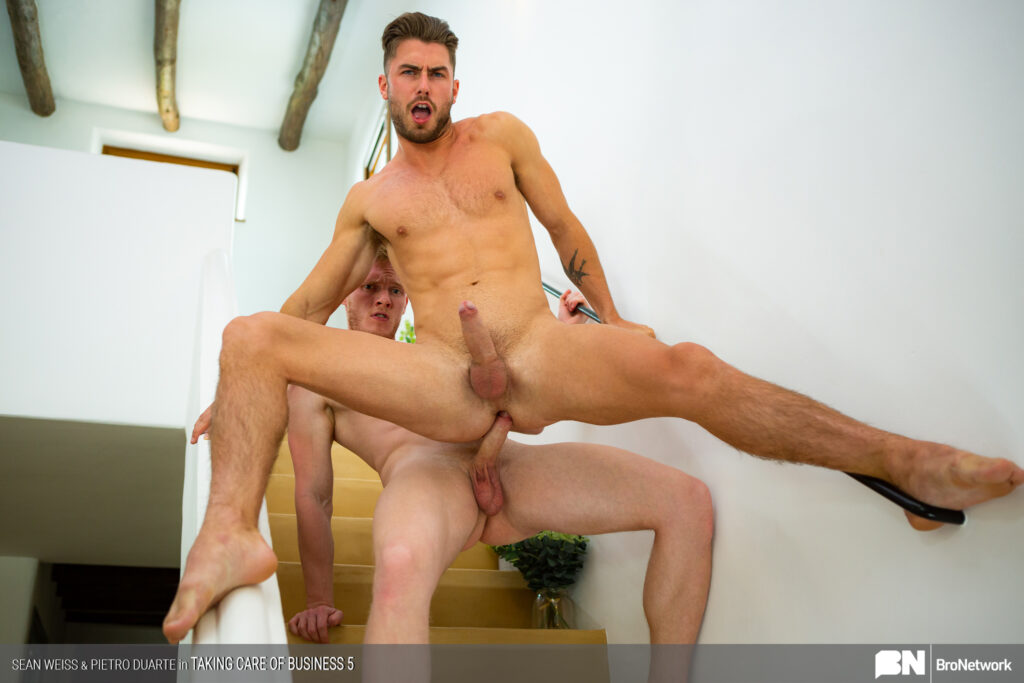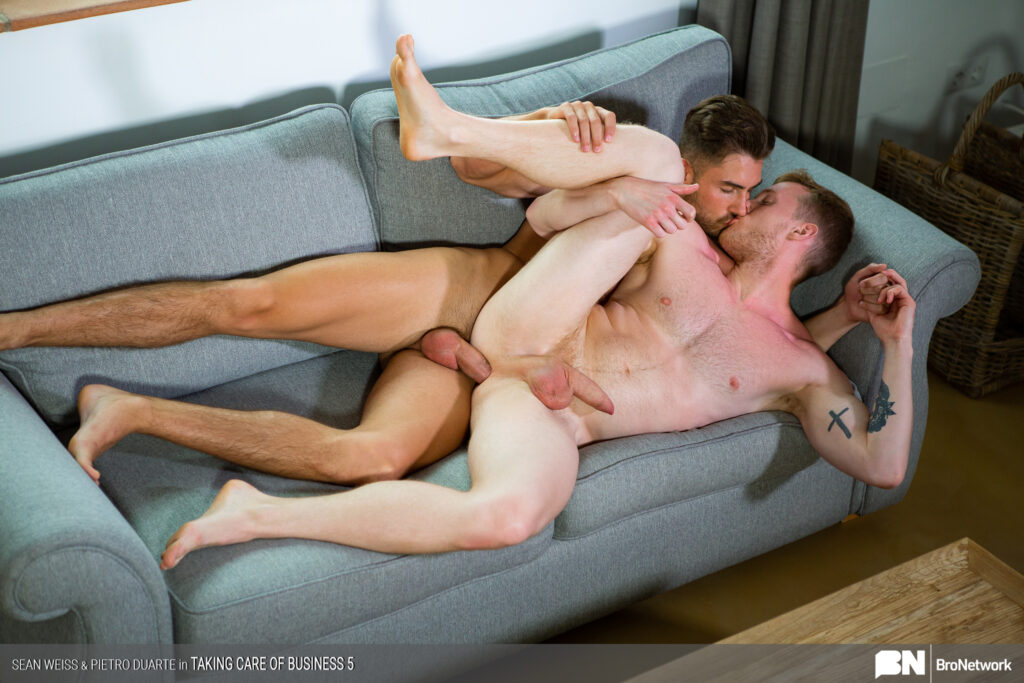 Craig simply replies "if you expose, get your nose in it" and Sam abides by rimming him in the staircase. The two-toned men perform marvels of athleticism fucking in all kinds of crazy positions and even versing so both can experience their glands being prodded by hard cock. They finish off with two fantastic loads to tie up this amazing work retreat in Spain.