Ryan Jacobs is a slim sexual dynamo and he relishes every moment he spends with his king-size boyfriend.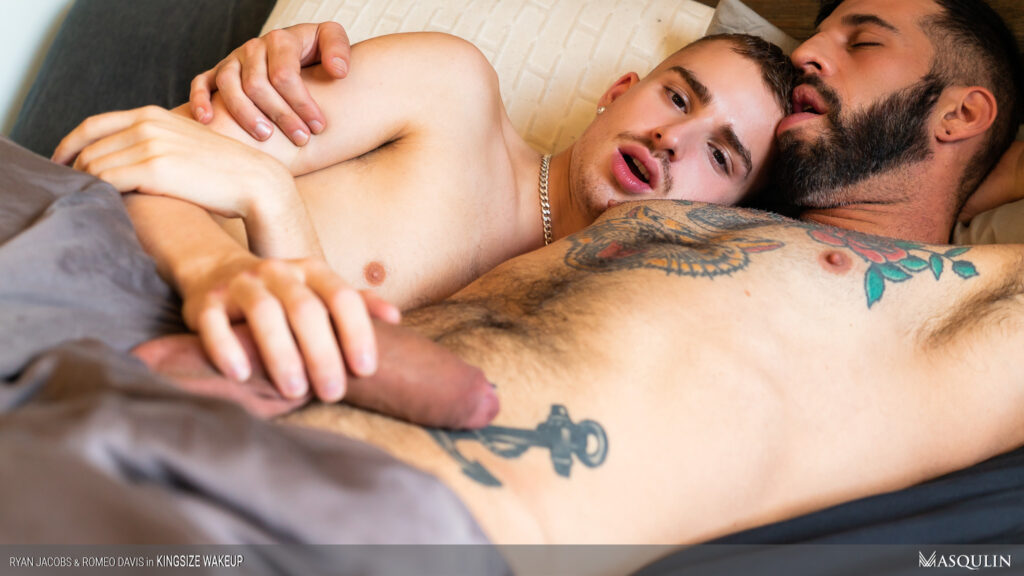 Lately, his sexual appetite has been completely insatiable and this morning he quickly realizes Romeo Davis' monster uncut cock is up before he is.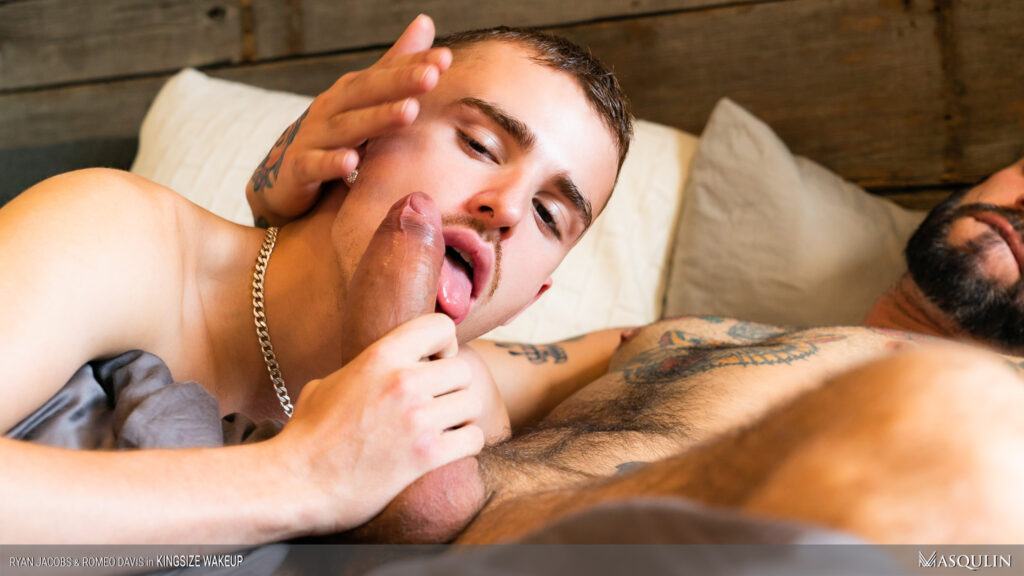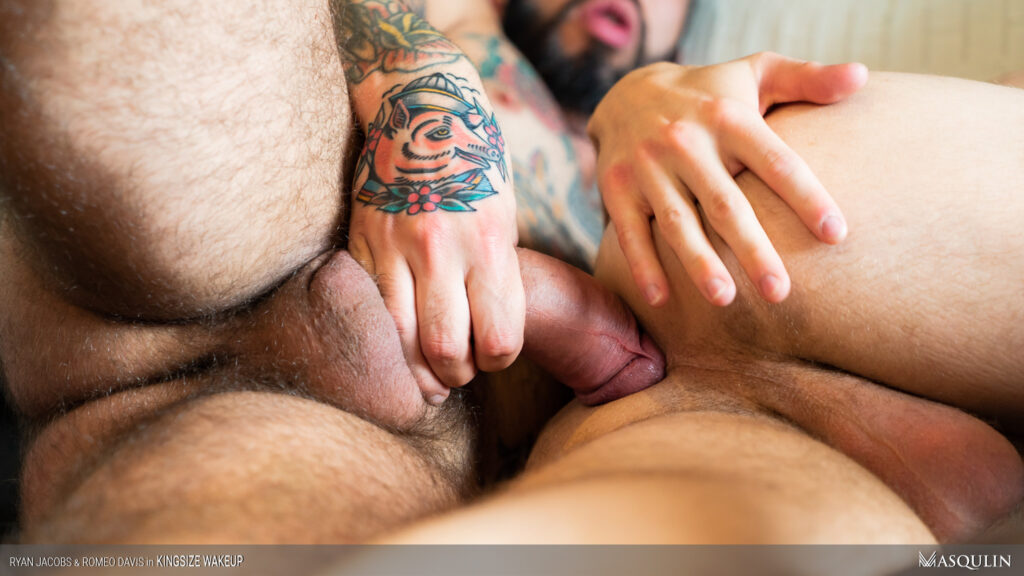 Even though he knows the alarm doesn't go off for another 30 minutes, Ryan is going to give Romeo a very special morning wake-up call he is sure to appreciate.