Harry Styles, the star of the gay romance drama, My Policeman, says he's been on a "journey" when it comes to figuring out his sexuality. 
My Policeman sees 'As It Was' singer Styles star as Tom, a policeman caught between his relationships with the teacher, Marion (Emma Corrin), and the museum curator, Patrick (David Dawson) The film is set to premiere at the Toronto International Film Festival in September before arriving in UK cinemas in October.
Speaking to Rolling Stone for its global September issue, the singer and actor opens up about how he and My Policeman director Michael Grandage handled the film's "tender" gay sex scenes.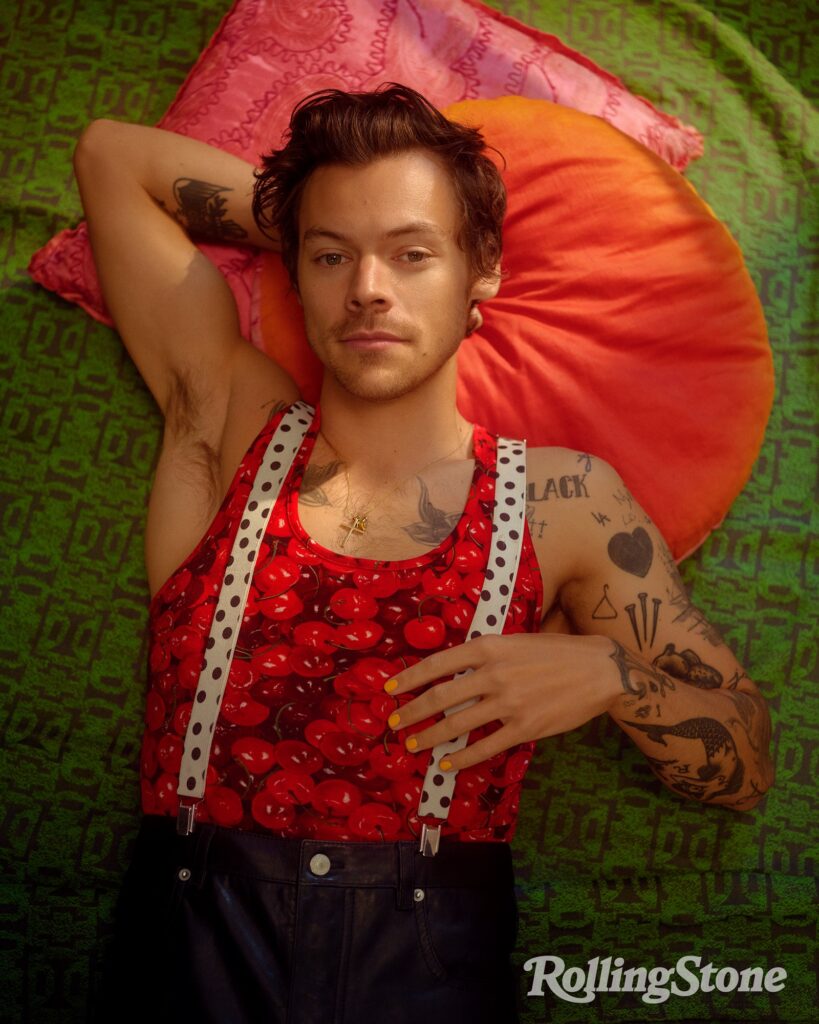 Explaining that Grandage wanted to highlight was gay sex is like, Harry says: "So much of gay sex in film is two guys going at it, and it kind of removes the tenderness from it.
He adds: "There will be, I would imagine, some people who watch it who were very much alive during this time when it was illegal to be gay, and [Michael] wanted to show that it's tender and loving and sensitive."
Styles, 28, also comments on the film's 1950s setting, when it was illegal to be in a gay relationship, describing it as "pretty unfathomable". He also says: "I think everyone, including myself, has your own journey with figuring out sexuality and getting more comfortable with it."
Of My Policeman, Harry says: "It's not like, 'This is a gay story about these guys being gay.' It's about love and about wasted time to me."
Styles' apparent reticence to label his sexuality has often led to accusations of 'queer-baiting' from some quarters, and the singer touched upon some of the criticism in his interview with Rolling Stone.
"Sometimes people say, 'You've only publicly been with women,' and I don't think I've publicly been with anyone", he explained. "If someone takes a picture of you with someone, it doesn't mean you're choosing to have a public relationship or something."
Harry previously opened up about My Policeman's racier moments, teasing: "There's no peen in the final cut. There's bum bum".
As well as Harry, Corrin, and Dawson, My Policeman stars Linus Roache, Gina McKee, and Rupert Everett as older versions of Tom, Marion, and Patrick in scenes set in the 1990s.
The film's cast recently won the prestigious TIFF Tribute Award for Performance, an award for exceptional acting becoming the first ensemble to win the award. 
Via Attitude