Jake is up to his submissive tactics again, drops to his and takes a nice big cock deep into his mouth making it all wet and ready to stick into the asshole. He gets lent over the bed gets tongue deeply, wet and slippery before taking a rough ploughing into the bed.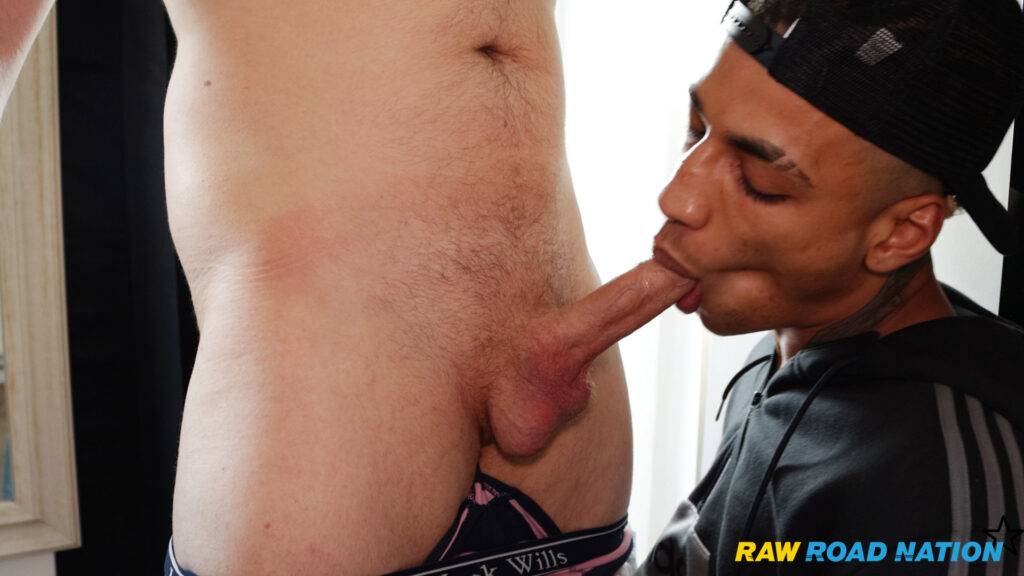 Jake will do anything for a nice big cock up his ass, anyone, anytime. Jake just absolutely loves cock inside of him.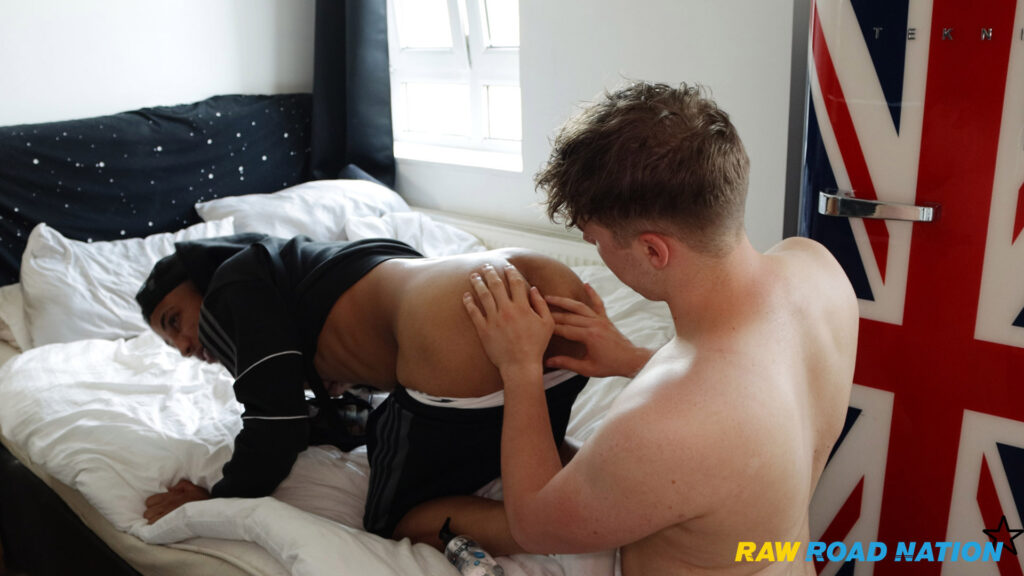 He cleans up this lads knob and wanks his own – jizzing a nice shoot of cum into his hand. The dirty fuckers then use that cum, slathering it all over jake's ass, cramming it up his hole, like icing on a cake or filling up a custard doughnut.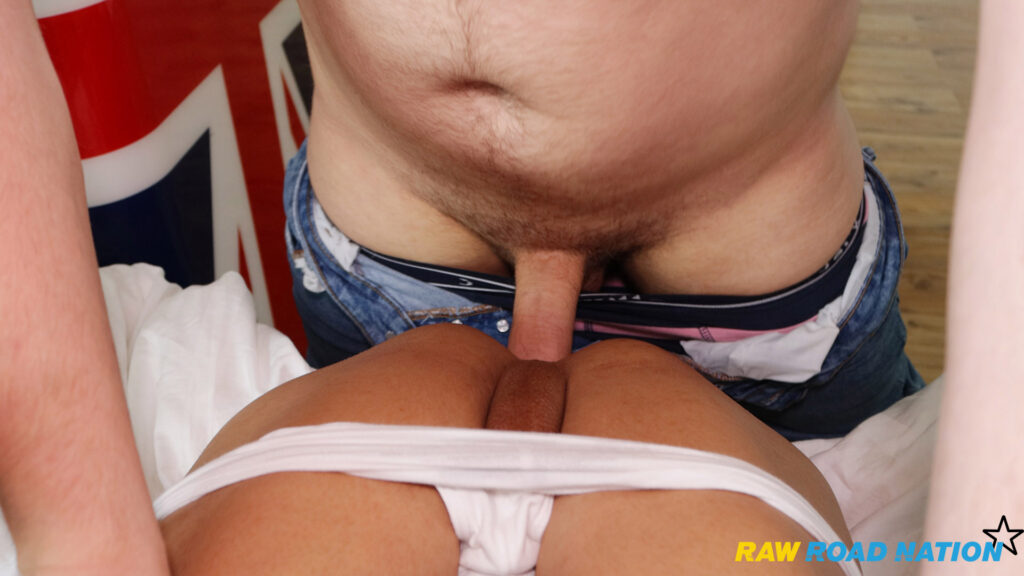 Then return to drilling his ass busting a nut right inside. As he pulls out creamy liquid flows from a beaten hole.