Logan Moore is getting married and his tailor, Franky Fox, has made a house call for a final fitting.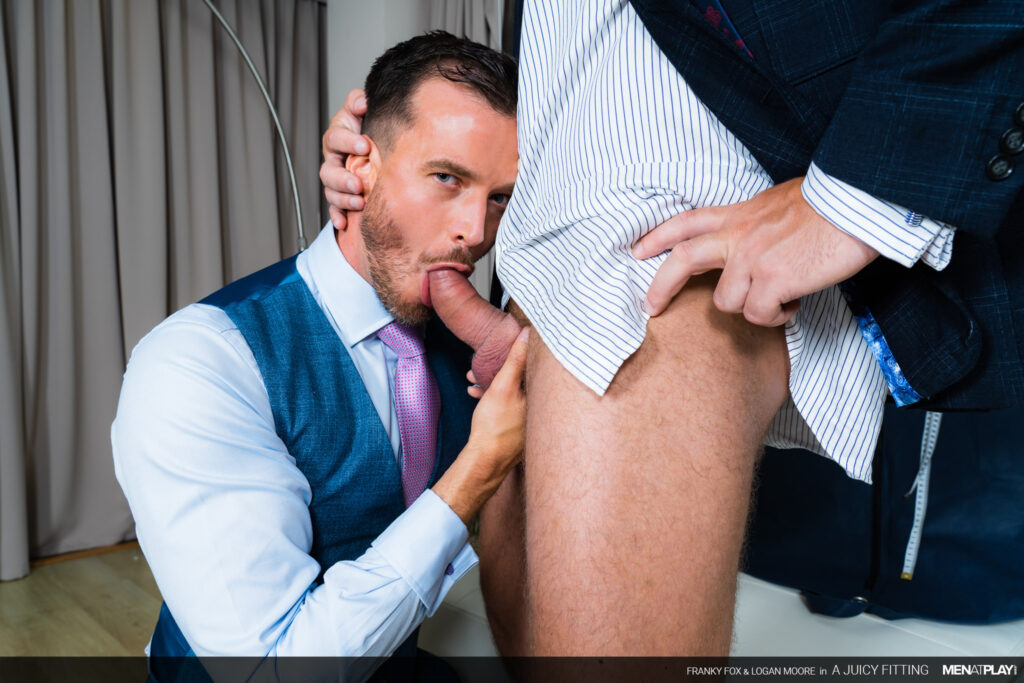 Not expecting Franky until tomorrow, Logan receives him with only a towel wrapped around his waist.
While double-checking the measurements, Franky can't help but enjoy the views – especially Logan's massive butt.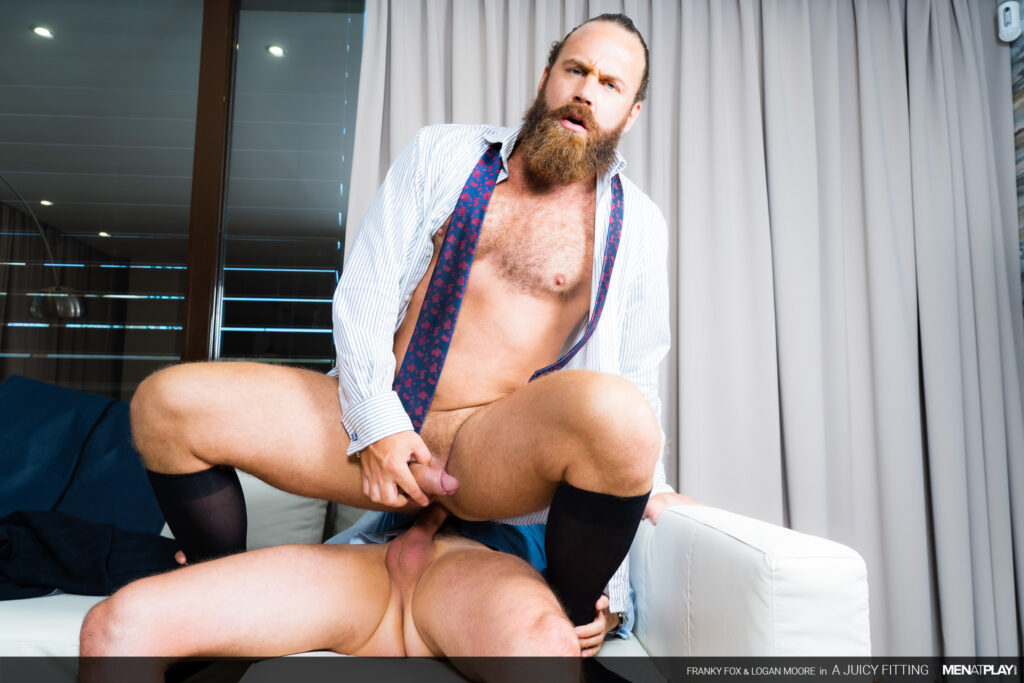 When Logan asks Franky how he looks, he's honest – great, tempting, appealing, seductive, and finally… sexy! Who cares if the suit fits – this situation is tailor-made for one final debaucherous flip-flop fuck play session before Logan's "I Do's".