2 Big Cock Alpha Tops crash a fetish club and immediately a subservient cock sucker gets to work chomping down on both their enormous dicks. They both are rock hard, so big it doesn't fit in that guy's mouth.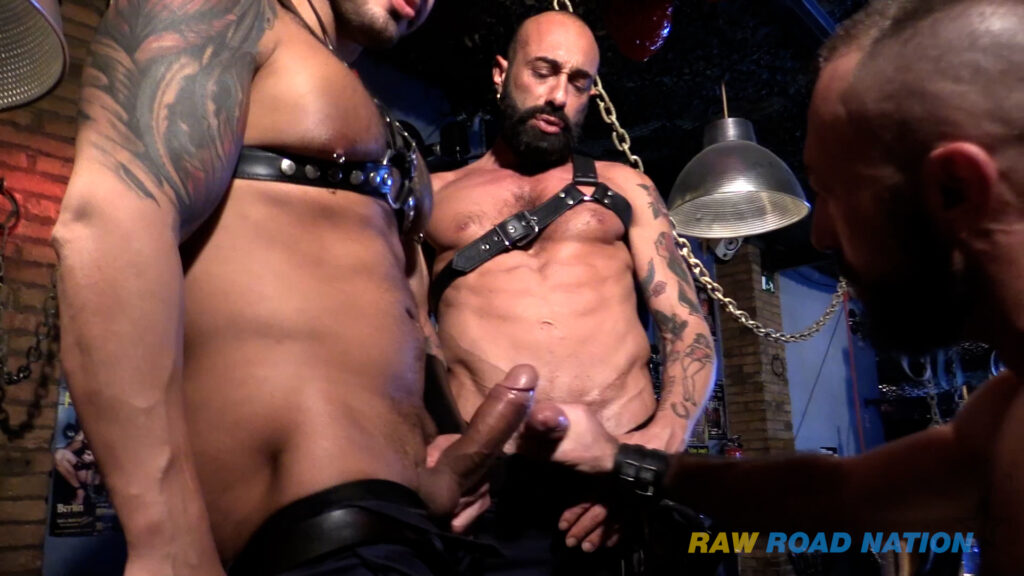 The rough men finger, spit, lick and shove their cocks into that hairy ass. Taking turns to stretch open that willing hole. Fucking him from both ends before leaving him to look for more hungry holes.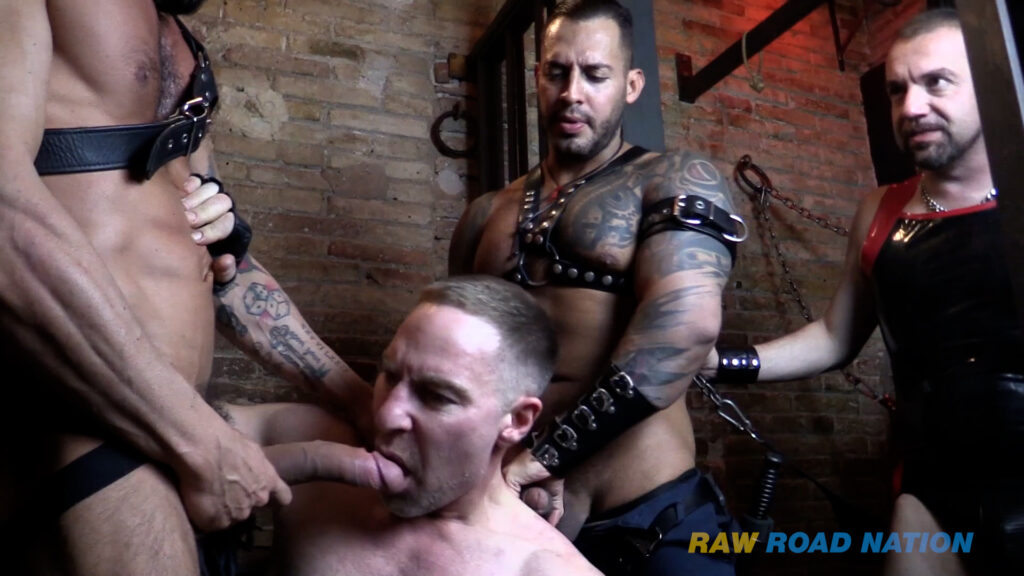 Coming across some sleazy tattooed bloke, one look at their massive cocks, tries to get out of it but before long finds himself on his knees with both cocks jamming into his face.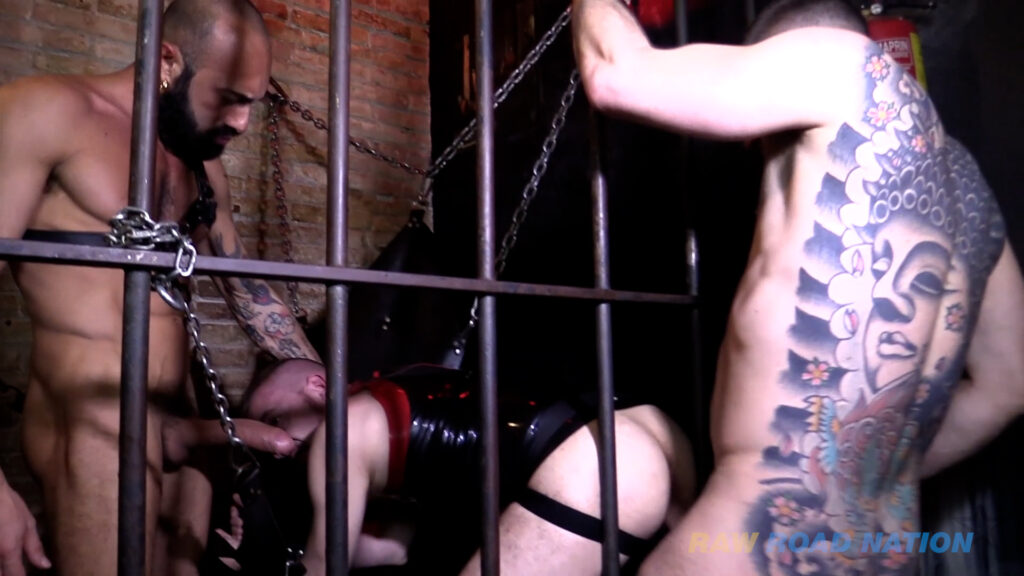 No-ones hole is safe with these 2 dominating tops – they'll see that their dicks gets the serving they deserve then leave you cum filled like a dirty little slut.